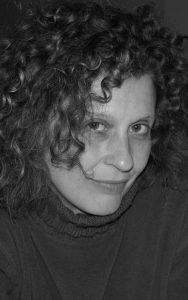 Marilyn is a first generation American and a child of Holocaust survivors. She has always held the stories of her parents and her ancestors deep inside her, those few that she knows, those fragments that she can piece together.  For that is how they were told to her, in pieces with changing plot lines and characters, mentioned but never pursued. These stories composed the backdrop of a relatively carefree childhood in the suburbs of Chicago, but beneath the surface was the lingering impact of her parents' trauma: her mother's anger and fear, her father's quiet introspection.
After she graduated college with a degree in Journalism, Marilyn's love of writing and adventure took her to San Francisco where she was a newspaper reporter, and then to New York where she worked on Madison Avenue. Her client experience in the food industry and in education led to senior-level marketing and public relations positions at Pace University and the Culinary Institute of America in Hyde Park, New York. In 1992, she moved to the foothills of the Rocky Mountains in Boulder, Colorado, with her husband and two young sons. There she raised her family and continued her profession in the food and restaurant industries, launching her own marketing and public relations company in 2010.
Throughout the years, Marilyn has returned to those haunting stories of her youth to try to weave the pieces together and better understand her past. This work is now the passionate focus of her writing and will become her first published book. She lives in Louisville, Colorado, with her husband, Mark, and dog, Wilson. Her two grown sons live in Portland, Oregon, and she misses them every single day.
This book is for them.